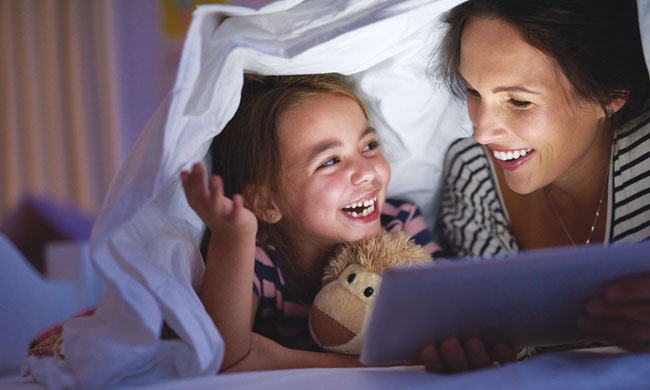 (Family Features) Parenting young children is full of love and joy, but it also comes with inevitable challenges.
In fact, according to research conducted by The Goddard School, 83% of parents of children 6 years old and younger have concerns about their children's behavior. The most common concerns are sleeping habits and aggression.
When it comes to sleep, aggression and another top-of-mind topic for parents of young children – body exploration – understanding what's to be expected and the appropriate steps to take can mitigate negative experiences for parents and children alike.
To help parents dealing with these situations, Dr. Lauren Starnes, senior vice president and chief academic officer at The Goddard School, and Dr. Jack Maypole, pediatrician at Boston Medical Center and member of The Goddard School's Educational Advisory Board, offer this guidance and reassurance.
Bedtime Battles
Sleep deprivation and parenthood often go hand-in-hand, especially during a child's first 12 months. It may be a surprise to some families that establishing sleep routines for preschoolers can also be challenging. For toddlers and 2-year-olds, the difficulty may be in their newfound freedom of toddler beds. For older preschoolers, the struggle may be the child's burgeoning imagination – having scary thoughts, bad dreams or fear of being alone.
For young children, one of the most important elements at bedtime is establishing consistent, predictable sleep routines and not reinforcing sleep disruptions with unintended positive reinforcement like extra attention when they sneak out of bed or climb into bed with their parents.
Aggression
Aggressive behavior is common among toddlers and preschoolers. It may look like a sudden shove, kick or snatch of an item. As children mature and gain greater self-control, these behaviors can be redirected and eventually outgrown. Toddlers and 2-year-olds frequently show aggression due to communication frustrations or when seeking independence.
Three- and 4-year-olds more readily exhibit this behavior as they look to control their surroundings, as a cause-and-effect experimentation or reciprocal modeling of behavior that they may have seen elsewhere. The root cause of aggression can often be visually observed and the response will vary accordingly.
Body Exploration
Body exploration and self-stimulation is a common behavior seen in older preschool-aged children. In the preschool years, body exploration is done out of curiosity and as a comforting behavior. Self-stimulatory exploration is most commonly seen at naptime, bath time or bedtime.
Some children may attempt to explore the genitals of others. While the latter may be uncomfortable, it's important to address privacy, boundaries, consent and respect for others in age-appropriate ways.
To access a wealth of actionable parenting insights, guidance and resources – including a webinar with Starnes and Maypole that dives deeper into how to address challenges with sleep, aggression and body exploration – visit GoddardSchool.com.
Photos courtesy of Getty Images


SOURCE:
The Goddard School